Happy 2012!!!
I hope you guys had a wonderful time ringing in the new year!
The holidays are over, and it's now [almost] time to get back to our daily routine (sad!)... but at least we've got a brand new year to look forward to,
right?!
Yahoo!
always posts a yearly horoscope, and I always read mine.
I don't think that it's the definite truth, but more often than not they are spot-on!
I treat them more as a guide, plus it's just fun to read them. ;)
I really like the first line from my horoscope this year:
New beginnings have indeed arrived in your favor with the onset of 2012, Cancer.
I feel really good about 2012 -- while things weren't exactly horrible in 2011, I feel like things are gonna be extraordinarily amazing this year. I really hope I'm right. ;)
Check out what 2012 has in store for you
here
.
There are also a lot of other things I am looking forward to... some of them are:
- Many of my favorite TV shows are coming back this week!
-
What Mimi Writes
is turning 2 years old on March 10th!
- The Hunger Games is coming out on March 23rd!
- I am turning 22 years old on July 4th!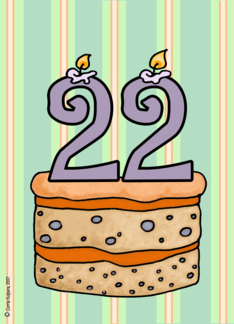 Aaaaahh, I feel like time is seriously flying by so fast!
The fact that I'm turning 22 makes me nervous and excited at the same time, haha.
I know there's so much more to look forward to this year, and I cannot wait to share all those things with you guys as we embark on another year together.
Here's to a wonderful 2012 for all of us! :D
What are you looking forward to?
;D