my future bakery! ;)
I may have mentioned a couple of times before that one of my dreams is to own a bakery.
I love to bake and I think the best part about it is seeing other people enjoy eating the stuff I make. :)
I'm thinking I'll start with a cute little bakery first -- cookies, cakes, cupcakes, etc.
And then maybe expand into a full-on cafe -- coffee and other drinks, sandwiches...
...bread, pies, etc.
I want my bakery to be like Katherine Heigl's in Life As We Know It.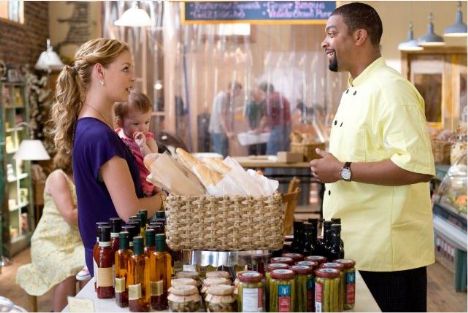 And hopefully, it will eventually turn into something like Meryl Streep's in It's Complicated.
*Sigh*
What about you?
What are you dreaming of right now?
I hope you are all having a fantastic week!
***images from Pinterest and Google***
---------------------------------------------------
P.S. Enter my
Udderly Smooth
giveaway for a chance to win an assortment of amazing
Udderly Smooth
products!
To enter, please click
here
.
Twitter?
WhatMimiWrites
:)