Happy Tuesday!
I've noticed that it's been quite a while since I last made a Style Spotlight post, so here we are... in honor of Jennifer Aniston's recent engagement, let's take a look at her effortless style. :)
First off though, here is an editorial all about Jen's style from the June 2012 issue of People StyleWatch:
Jen's Style Rules!
Stick to streamlined shapes - Dressed up or down, she chooses tried-and-true silhouettes in timeless hues -- like black mini-dresses and jeans with white tanks.
Go for modern extras - Minimal gold jewelry and neutral bags and heels are the perfect additions to her look.
Show off your assets - Shorter dresses, fitted skirts, and high heels make the most of her great legs.
HER KEY PIECES!
- basic tank
- ankle-strap stilettos
- boyfriend jeans
- zippered cross-body
- dangly earrings
- chunky gold watch
I love the "Romantic" hairstyle! :)
Now, a look at her outfits...
Black Mini-Dress and Ankle-Strap Stilettos:
Leather Jacket:
Jeans and Belt Combo: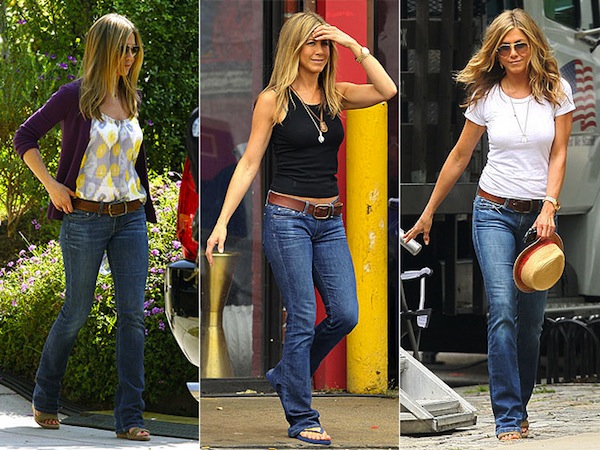 Whites:
I love her shoes! :)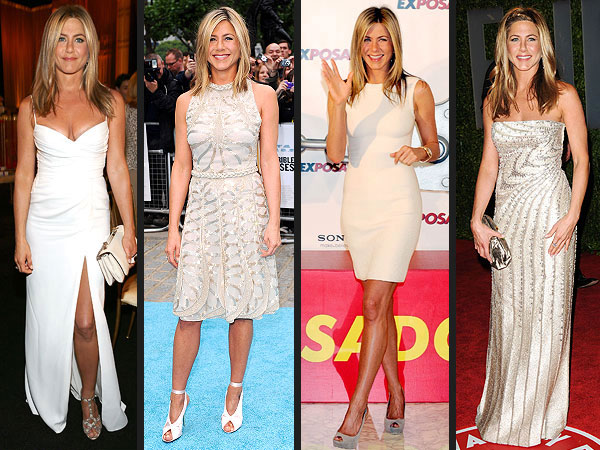 I think the reason why a lot of people love Jennifer Aniston's style is because it's real and accessible -- she doesn't wear anything overly-flamboyant, her looks are something we can recreate with items already in our closet or with pieces that we're sure to find at affordable prices. :)
Her innate ability to bring a casual vibe to all her looks is what makes her Jennifer Aniston, that's definitely her trademark. She makes everything look so effortless and she always looks great... well, except for this:
But other than that, she can do no wrong.
I'm happy that she finally found happiness after years of being a part of the most talked-about "love triangle" of all time.
I really hope this is it for her and I can't wait to see her wedding dress! ;)
What do you think of Jennifer Aniston's style?
Do you have a favorite look of hers?
----------------------------------------------------------------------------

P.S. Win 3 kinds of truffles from The Madelaine Chocolate Company!
It is open to U.S. residents only and it will end on August 25th at 11:59pm PST.
To enter, please click
here
.