Happy Tuesday!!!
Just wanted invite all of you again to join in on these giveaways:
L'Oreal Youth Code Giveaway:
Enter to win L'Oreal Youth Code Day Lotion SPF 30 Moisturizer, Regenerating Skincare Serum Intense Daily Treatment, and Day/Night Cream Moisturizer.
This contest will end on September 30th.
iPod Shuffle Giveaway:
This contest will end on October 31st.
Last but not the least, Apothica is offering one of you, my lovely blog friends, the chance to win a $25 gift card!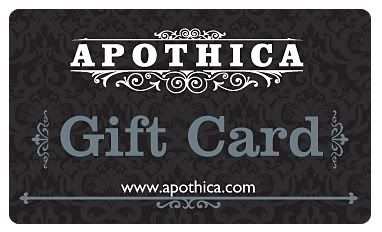 Good luck!!! :D
------------------------------------
On a different note, have you guys seen Emma Watson's Lancome ad?
Have a fantastic week!