Happy Sunday and Happy October!
Can you guys believe that it's actually October??!! Crazy!
Anyway, I recently subscribed to
People StyleWatch
, and because of this,
www.peoplestylewatch.com
is now one of my favorite websites to visit. As I was browsing through their site, I saw their new Beauty Picks, and here are some makeup related products from their list that I would love to try:
1. Clinique Lid Smoothie Antioxidant 8-Hour Eye Colour ($19.50, clinique.com)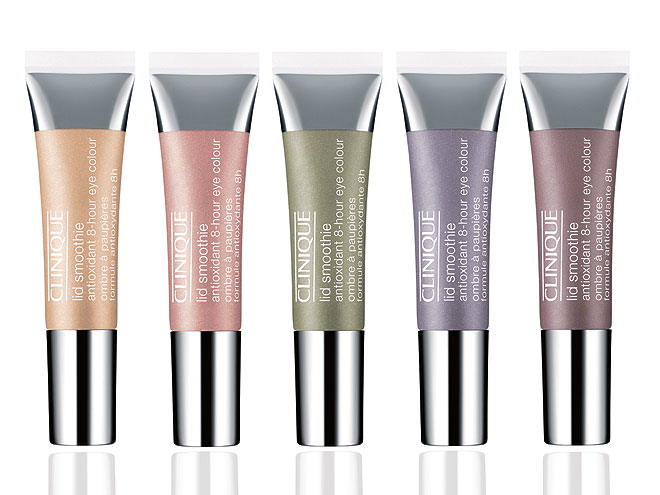 This eye shadow packs a pretty powerful punch. The creamy color contains antioxidants to fight free radicals, peptides to smooth fine lines, and cucumber and aloe to soothe tired eyes – plus it stays put for up to eight hours.
How amazing is this?!
I love how this eye colour works as an eye shadow while soothing our eyes and smoothing fine lines -- that is multitasking at its best! ;)
2. Clarins Feed Good with Purchase Set 1 ($60, nordstrom.com)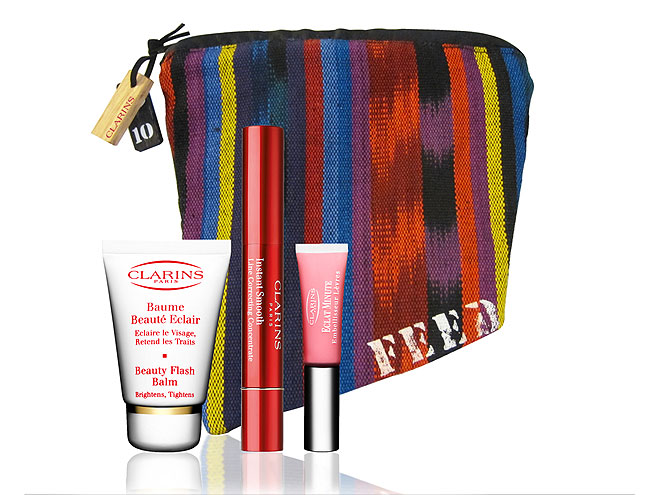 Look good while supporting a great cause when you purchase the newest FEED bag. The charitable organization teamed up with Clarins to create this eye-catching pouch, which was designed by the founder's granddaughter Claire Courtin-Clarins and uses textiles handmade by Guatemalan artisans. Each pouch comes with three of the brand's most popular products, and each set sold will help the United Nations World Food Programme provide 10 school meals for kids in need.
I added this to my wishlist because it's for an amazing cause! The price may be a bit too high, but if we have $60 to spare, I believe this is a good thing to buy -- you'll get your Clarins products and a beautiful pouch, while providing 10 meals for kids. :)
3. Almay Oil Free Makeup Eraser Sticks ($5.50 for 24 swabs)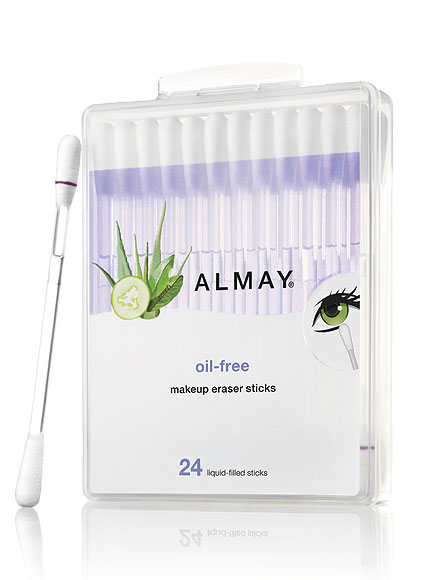 Whether you have a case of migrating mascara, a smoky-eye misadventure or a regrettable shadow decision, these makeup-remover-soaked swabs will erase all evidence of your makeup mishaps without requiring a complete redo. Plus, the gentle, oil-free formula hydrates and soothes the delicate skin around the eyes.
I totally NEED this! I have yet to perfect putting on eye makeup, so I am guilty of all three things mentioned above, haha. Plus, our eyes are very sensitive -- I get so obsessed over my eyes and I hate wiping away my eye shadow and mascara, so I think this will be a really good product to have. And the price is really reasonable. :)
4. Maybelline New York Limited Edition Designer Great Lash Mascara ($5.49, target.com)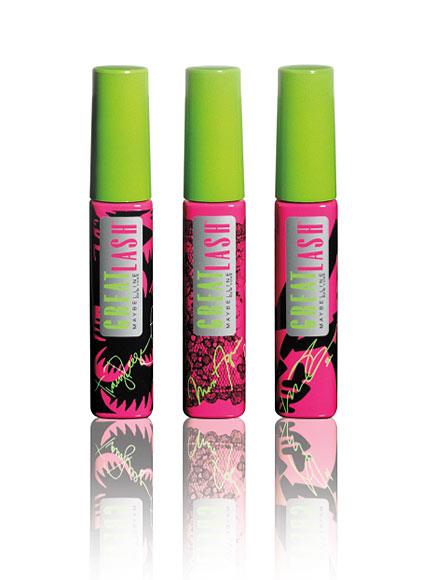 Maybelline is celebrating the 40th anniversary of Great Lash Mascara and its sponsorship of New York City Fashion Week in style. It asked designers Vivienne Tam, Tracy Reese and Max Azria of BCBG to put their spin on the unmistakable pink and green tube, and the results are so cool, you'll want them all.
I don't think if I've ever tried Maybelline mascara before, so I kinda want to try this one.
What do you guys think of Maybelline mascaras?
5. Fresh Sugar Passion Tinted Lip Treatment SPF 15 ($22.50, sephora.com)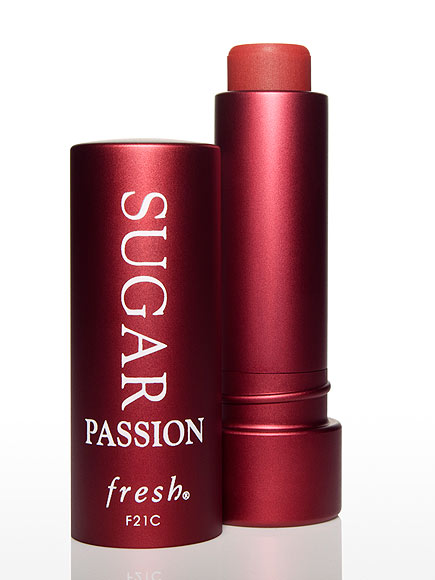 Red lipstick is a big trend for fall but it can be a bit intimidating. Ease your way into the look with this universally flattering sheer balm, which can go from a light tint with one coat to a more vibrant glossy finish when layered.
I have old reviews of some of my red lipsticks, and I remember some fellow bloggers saying that they're kinda scared to go for such a bright and bold color -- guys, this is it for you! And I would love to have this for school... I love red lips, but I'm kinda apprehensive when it comes to wearing it to school, so I think this is a good product to have handy (along with my CoverGirl lip balm).
6. Clinique Age Defense BB Cream SPF 30 ($37, sephora.com)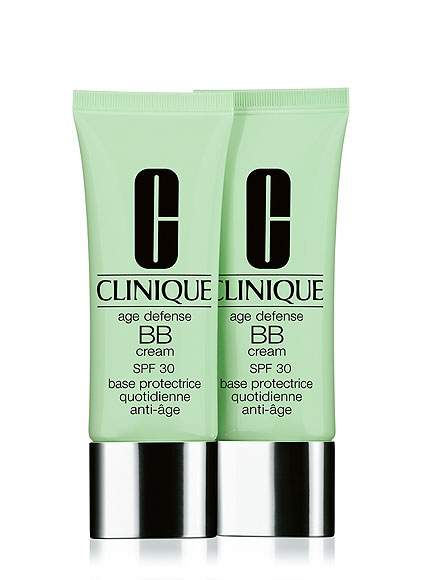 Already big in Asia, blemish balms are making a splash in the USA as well. Clinique's version does it all, providing UV protection, calming irritation, hydrating, absorbing excess oil and fighting free radicals.
I've always wondered what BB means = blemish balms! Haha, I guess I'm a bit late getting on with this craze. I've heard so many good things about BB Creams, and I want to get one. I know there are a lot more affordable BB Creams out there, but Clinique's version sounds good, doesn't it?
7. CoverGirl LashPerfection Mascara ($5.99)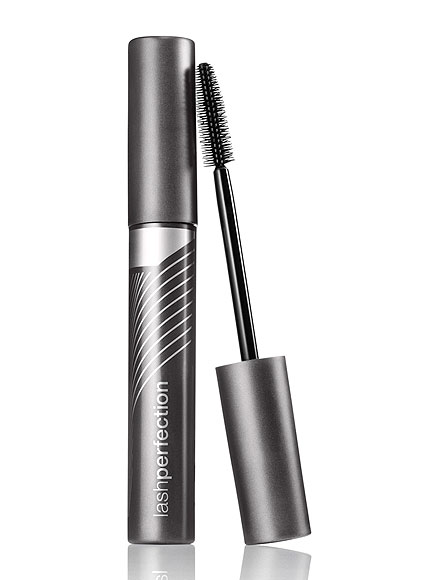 Want to look as if you're naturally blessed with killer lashes? Snap up a tube of CoverGirl's new LashPerfection mascara. Its conditioning formula and grooved brush ensure clump-free volume with nary a flake or smudge in sight.
I loooove CoverGirl!
My current go-to mascara is CoverGirl LashBlast mascara, so I think this one will be good as well. :)
Have you tried any of these products? Thoughts? Opinions?
Which of these products would you like to try?
I wish all of you a fantastic first week of October! :D
---------------------------------