Happy Wednesday! :D
Ever since I was a little girl, I've always loved dresses! I used to wear big dresses with tulle layers underneath everywhere -- to Church, to the mall, to parties -- everywhere (haha!).
One of the things I love the most about California is that we can wear dresses year-round!
Here are 5 dress trends that I am currently loving:
1. Sequined Striped Minis -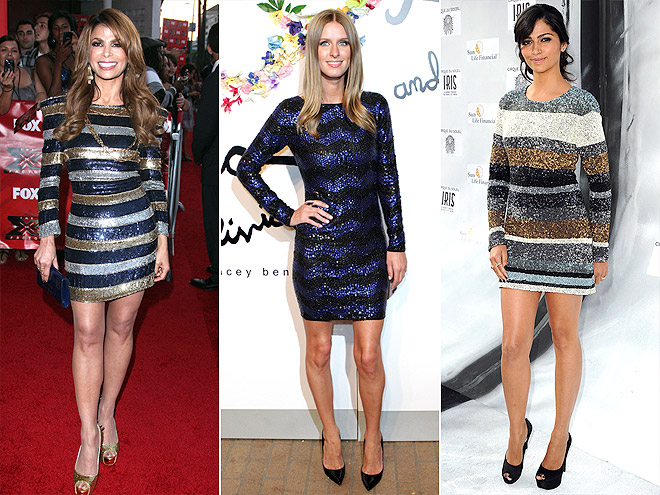 Winner: Camila Alves
I love the colors of Camila's dress, plus the different-sized stripes give the look a fun vibe. I also like her updo and minimal accessories -- they make the dress the focus of the whole ensemble!
Paul & Joe Mini Dress
2. Lacy Red Dresses -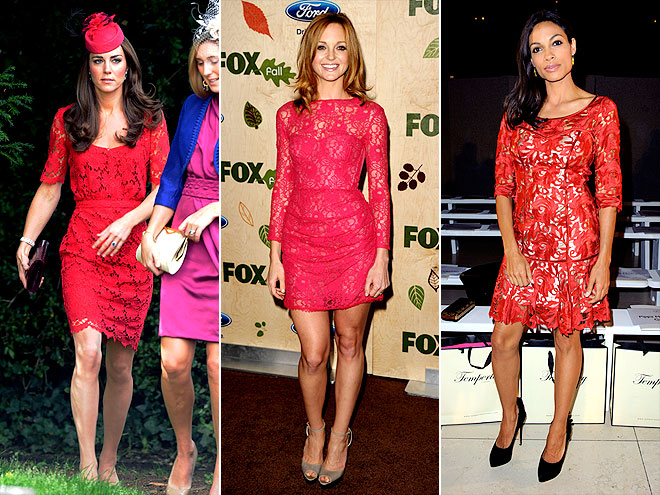 Winner: HRH Catherine, the Duchess of Cambridge
This is one of my favorite looks from Duchess Catherine. The dress fits her nicely and every piece of her look just go so well with each other.
Erdem Margot Lace Dress
3. Crocheted White Minis -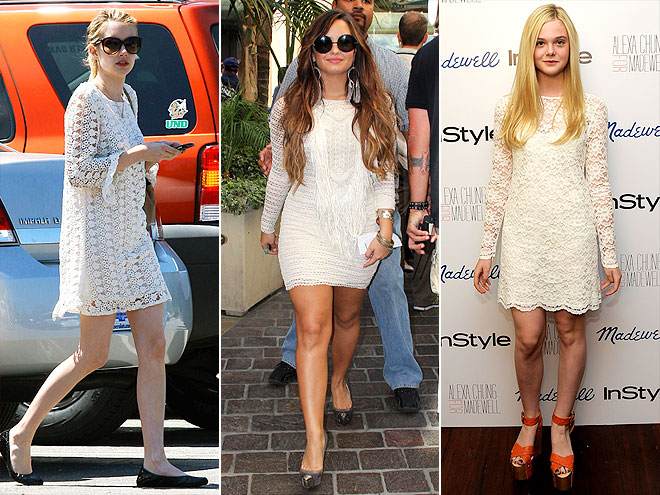 Winner: Elle Fanning
Her whole look is fun, fresh, and young!
Odd Molly Dress
4. Marigold Gowns -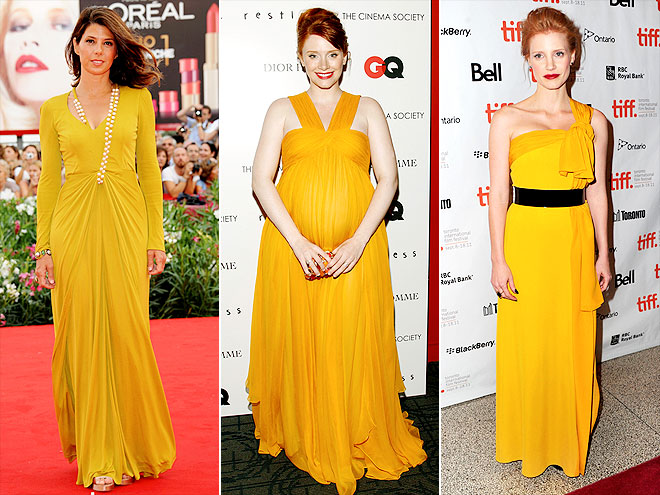 Winner: Marisa Tomei
This one was quite hard because yellow is my favorite color! While Bryce Dallas Howard and Jessica Chastain (plus their dresses) both look amazing, I think Marisa Tomei's skin tone makes all the difference.
from Elie Saab's Spring 2012 Collection
5. Big Bows -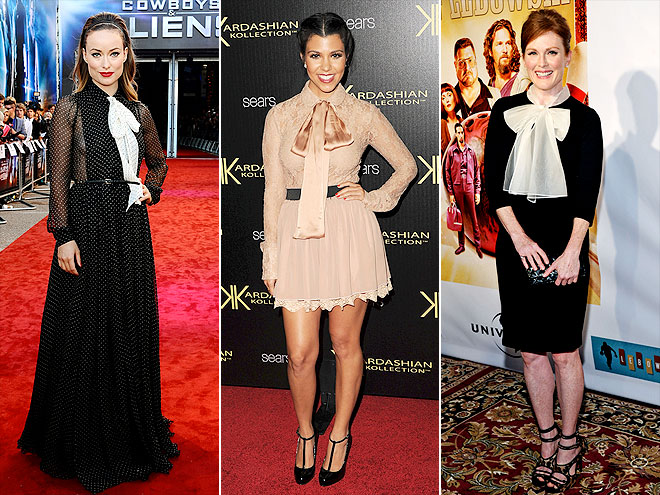 Winner: Kourtney Kardashian
One of the main style guidelines I live by is balance -- if you're showing skin on top, cover up on the bottom and vice versa. I think Kourtney demonstrates that for us perfectly! And the bow on her dress is just the right size.
Fraulein Von Hast Mini Dress
***images from www.peoplestylewatch.com, www.looklet.com, and www.google.com***
Which of these 5 trends did you like the most?
Have you been sporting any of them lately?